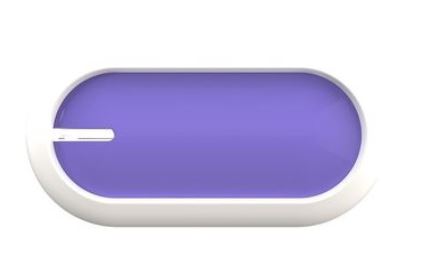 Petble SmartTag Pet Health Tracker
Regular price $69.00 Sale
Overview
Similar to smart wristbands for humans, the PETBLE SmartTag captures information on a pet's daily activities. Pet owners can review this information using the PETBLE App and compare it with information captured from other pets. They can then decide what to do to ensure their pets get the best from life.
Take Good Care of Your Pet Every Day
PETBLE SmartTag accurately monitors the activity level of your pet. It then communicates with the PETBLE App which suggests ways to keep your pet healthy. This advice takes into account the breed, age, height and weight of your pet.
Key Features
No monthly subscription required
Monitor activity level of your pets
Multiple pet tracking
Track activity, sleep & behaviour 24/7
View your pets wellness data anytime, anywhere via your phone
Set daily activity and health goals based on breed, age, height & weight
Catch early signs of illness & discomfort
Lightweight – 10g
Can be used with Petble smart bowl
Waterproof
Bluetooth Wireless 4.0
Compatible with multiple smart devices
Nimbull Smart Home is an authorised distributor of this product. We guarantee that this product is authorised Australian stock and comes with a manufacturer warranty
Questions