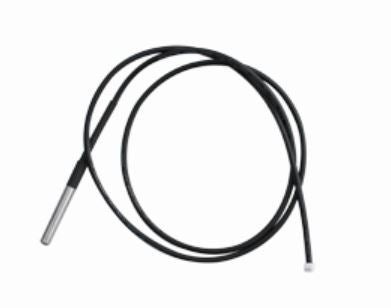 Qubino Temperature Sensor
Regular price $25.00 Sale
The Qubino Temperature Sensor is capable of measuring temperatures between -50°C ~ 125°C with 0.5°C accuracy.
1m long cable

Connects directly to any Qubino module

Integrates with; VeraEdge, VeraPlus, Zipato, NETIC
Note: This product is currently not supported by Fibaro gateways.
Technical Specifications:
Temperature range -50°C - 125°C range)
Temperature accuracy 0.5°C
Dimensions (W x H x D) 1 m


Note: Product used to be named GOAP Temperature Sensor
Nimbull Smart Home is an authorised distributor of this product. We guarantee that this product is authorised Australian stock and comes with a manufacturer warranty.

Questions